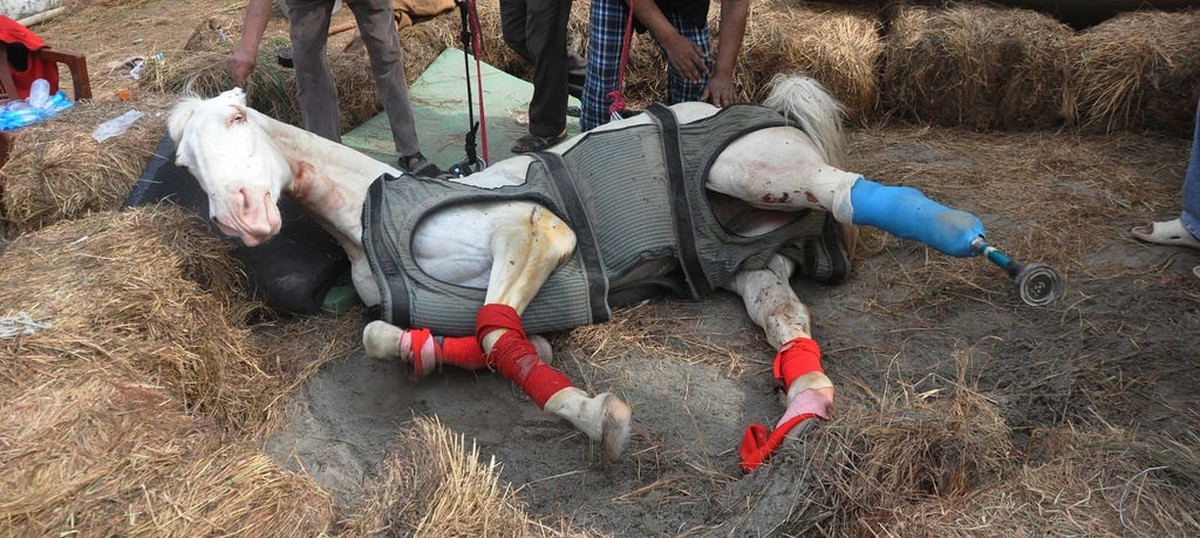 Uttarakhand Police horse Shaktiman, who was injured during a protest march by the Bharatiya Janata Party in Dehradun in March, died on Wednesday. The 14-year-old mare, who was allegedly beaten up by BJP legislator Ganesh Joshi, had suffered multiple fractures.
Shaktiman was fitted with a prosthetic leg earlier this week and had just begun to walk after her surgery. A policeman in charge had said they were hopeful of her fast recovery. The horse had served in the force for 10 years. The prosthetic leg was arranged for and fixed by Jamie Vaughan, an American animal lover who lives in Paro, Bhutan, and runs an animal shelter there.
Union minister Maneka Gandhi, whose People For Animals group had offered to take Shaktiman under its care, said horses should not be part of our police systems as they serve no purpose. Shaktiman was  a police officer on duty, and the "cuplrits should be arrested for killing a police officer", she said.
A case was registered against MLA Joshi and his supporters under the Cruelty to Animals Act, after which he was arrested. While he said on Wednesday that he was "very sad" to hear about Shaktiman's death, he maintained that he was not at fault. "If found guilty, cut my leg," he told ANI.
Please follow and like us: