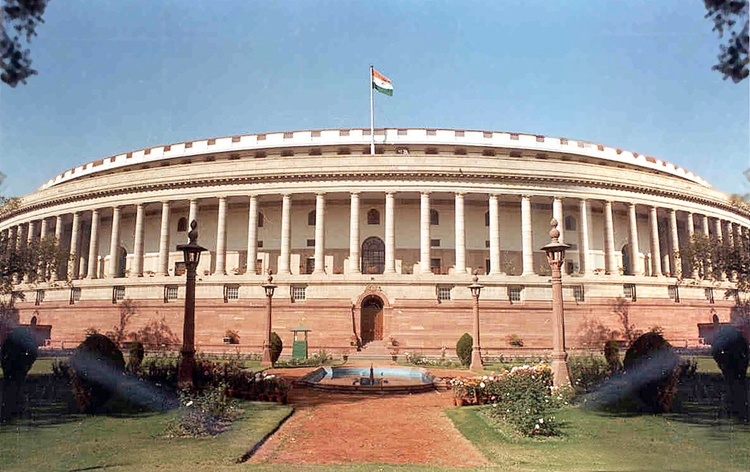 Both the houses of Parliament continued to face disruptions over Pegasus snooping, farm laws and other issues. Amid din, the Lok Sabha and Rajya Sabha have been adjourned till 2 P.M. today.
After the second adjournment, when the Lok Sabha assembled at 12.30 P.M. Members of Congress, DMK, TMC, Akali Dal and other Opposition parties trooped into the well over the issues. The Chair repeatedly urged the agitating members to return to their seats and let the house function. As the protest continued, the house adjourned till 2 P.M. In the morning, when the Lok Sabha met for the day, Speaker Om Birla expressed unhappiness over unruly behavior of agitating Opposition members. The Speaker said, hurling of papers on the Chair and treasury benches is not according to the tradition of Parliament and it is contempt of the glorious tradition of the house.
Referring to yesterday's incident, Mr. Birla said, it is the collective responsibility of all the members to run the house. He said, if the incident reoccurs, the Chair will be forced to take action against the defiant members. Leader of Opposition Adhir Ranjan Chowdhury said, Opposition parties are ready to cooperate with the Chair. He said, the Government is running away from discussion on vital issues. Parliamentary Affairs Minister Pralhad Joshi also expressed displeasure over yesterday's event. Mr. Joshi bemoaned that the Opposition has maligned the dignity of the house. Amid verbal duel between Leader of Opposition and Parliamentary Affairs Minister over yesterday's incident, the house was adjourned till 11.30 A.M. Again the house was adjourned till 12.30 P.M.
After the first adjournment, when the Rajya Sabha assembled at 12 Noon, the scene was no different in the house.
Opposition parties including Congress, TMC, AAP, DMK and others started sloganeering over the Pegasus snooping and farm laws. The agitating members trooped to the well and raised slogans over various issues. Amid din, Deputy Chairman Harivansh tried to conduct the Question Hour. He repeatedly urged the protesting members to go back to their seats and follow the Parliamentary discipline. As the pandemonium continued, the house was adjourned till 2 P.M.
Please follow and like us: