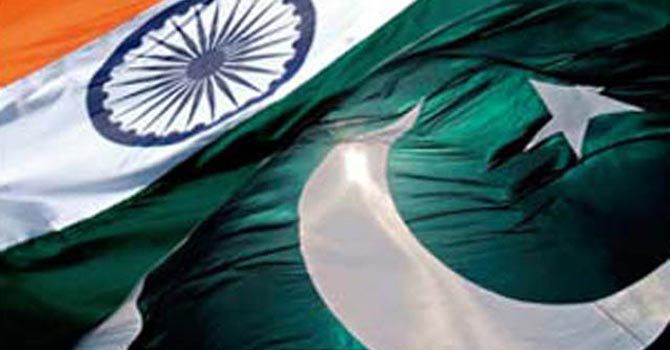 In happier times for Indo-Pakistan relations (circa December 2015) a Twitter user had remarked that India and Pakistan are the 'Ross and Rachel' of Indian diplomacy. This was in the context of Prime Minister Narendra Modi's 'sudden' stopover at Lahore to meet his counterpart Nawaz Sharif.
Cut to April 2016, and the ongoing events appear to be proving the wise Twitter commentator right.
On 1 April, the National Investigation Agency had said that its team may visit Pakistan to probe the Pathankot terror attacks. The official who addressed the media conference had said that the Pakistan Joint Investigation Team (JIT) 'welcomed the idea' and that NIA would like to visit Pakistan and carry forward the probe.
However, in retrospect, the agency's statement may well have been an elaborate April Fool's Day prank.
Barely a week later, Pakistan's High Commissioner Abdul Basit put forward his country's position in, let's just say, not very welcoming terms. He said, "Personally I feel that this whole investigation isn't about reciprocity, but about extending co-operation to get to the bottom on this."
Further, to make sure there is no ambiguity about the present state of affairs, Basit said, "I think at present, the peace process is suspended."
Not surprisingly, voices across the political spectrum wasted no time in making themselves heard. The Congress' Manish Tewari hit out at the Modi government, and was quoted as saying by ANI, that people in the government were being 'imbeciles' if they expected the JIT to validate Pakistan's involvement in the Pathankot attacks.
Not to be outdone, the BJP's Subramanian Swamy demanded that Abdul Basit should be sent packing to his home country and called for a ghar wapsi of India's Ambassador to Pakistan.
Later in the day, the Ministry of External Affairs issued its response, albeit in a more measured tone. Referring to Basit's comments about the investigation not being about reciprocity, MEA spokesperson Vikas Swarup cited the Terms of Reference on the JIT's visit, saying that they "are broadly agreed to with the proviso that these would be on the basis of reciprocity and followed in accordance with extant legal provisions."
Please follow and like us: