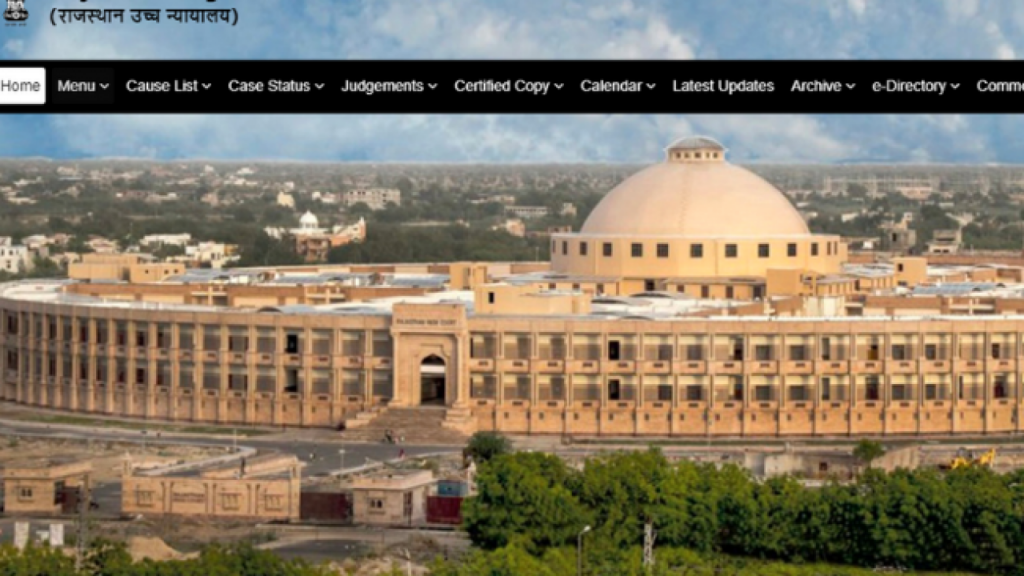 Jodhpur- Rajasthan :- A recent development has taken place in the Writ petition (PIL) filed by the petitioner Ravindra Sharma seeking directions to the respondents to remove the illegal height raised by the Vinay Fabrics Pvt. Ltd, against the sanctioned plan.
On an earlier occasion, the Hon'ble High Court of Rajasthan- noticed that the power to prepare and implement the unified laws is vested in the local authorities i.e. Development Authorities, Urban Development Trust and Municipalities, regulating the construction of the commercial buildings within the height may be within the industrial area of RIICO goes to the root of the matter.
The matter with regard to the regulation of the construction within Metropolitan/Municipal/Development Area falling within the territorial jurisdiction of the said local authorities is also required to be dealt with by them in accordance with the provisions of the relevant statutes.
And the Hon'ble High court has held that in the larger public interest and for adjudication of the real controversy involved in the present petition, the issues sought to be raised by the petitioners by way of amendment in the writ petition needs to be examined by this court.
And in furtherance to the aforesaid order, interim reply and additional affidavit by State Government. In the said affidavits it has stated that any decision taken by RIICO in accordance with the mandate of Rule 11 A and 12 does not change the nature of industrial area and consequently the same does not have any impact on the master plan and RIICO is the only undisputed and unequivocal authority to deal with the land under Industrial areas of RIICO which can be perused from the affidavits filed by state government.
For detail Affidavits – Please Download here ……………
Please follow and like us: