Webinar on Awqaaf (Waqf Properties) to be held on 26th July
Sayed Zafar Mahmood , President Zakat Foundation will preside over the webinar.
Press Release//Awqaf Educational Foundation (AEF) will organise a webinar on "Functioning of Waqf Boards and the Role of the Government" on Sunday the 26 July 2020 at 11 am.The idea is to discuss the policy and management system of Waqf properties and to form a organisational committee as of Sikh Gurdwaras.
Sayed Zafar Mahmood sahib, President Zakat Foundation will preside the webinar.Advocate Mohd. Tariq Farooqi, Ex- Legal advisor of Delhi Waqf Board, will be hosting the Webinar. Secretary of Foundation Muzaffar Ali, Advocate of Supreme Court Aslam Ahmad and Senior Journalist & Adv. Raees Ahmad, founder of Karwan Foundation will also be participating.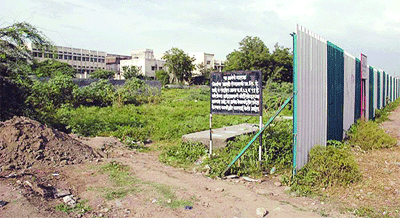 Awqaf Educational Foundation (AEF) of India is a registered educational NGO working in the field of protection and liberation of Waqf Properties in India and in advocating its use in the field of education particularly for the Indian Muslim community as per the wishes of Waqif.
Mozaffar Ali is inviting you to a scheduled google meet.
Please click on the link??
https://meet.google.com/sfu-ozew-pnh
Please follow and like us: