Supreme Court extended hearing about demolition drive in Jahangirpuri Delhi till July
New Delhi, May 9:
A Supreme Court bench of Justice L. Nageswara Rao and Justice BR Gawa today adjourned the hearing on the petition of Maulana Niaz Ahmad Farooqi, secretary, Jamiat Ulama-i-Hind, till July this year. The hearing was scheduled to take place today but it ended with one line order of adjournment.
It should be noted that the last month, the apex court stayed the demolition till a further hearing. The immediate intervention of the Supreme Court came as the North Delhi Municipal Corporation had announced an abrupt demolition drive in the wake of the communal tension in the locality.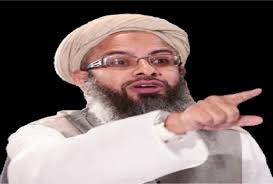 This nonsense order had disturbed the law-abiding citizens of the country. Therefore, the Jamiat Ulama-i-Hind approached the court on April 20. Senior Advocate Dushyant Dave, Advocate on Record MR Shamshad had filed the petition on behalf of Jamiat (Maulana Mahmood Madani).
Hearing this, the court immediately stayed the demolition. The next day, the court stayed the demolition until the next hearing. It is clear that the demolition operation will be stopped till July. Advocate-on-Record of Jamiat Ulama-i-Hind MR Shamshad was present in the court during today's hearing.
Please follow and like us: