NEW DELHI:More than 22,000 pages of top secret data on the capabilities of six highly advanced submarines being built for the Indian Navy in Mumbai in collaboration with a French company have been leaked, ringing alarm bells  for country's defence establishment .The leak has triggered an investigation to determine the extent to which one of the world's largest defense projects has been compromised.
The Scorpenes, being built for 3.5 billion dollars at the state-run Mazagon shipyard, are considered some of the most advanced of their class in the world. They are so silent underwater that they are extremely difficult, if not impossible to detect.
But now their sonar capabilities, the noise they generate and details of the combat system they are armed with are totally exposed."I understand there has been a case of hacking," said Defence Minister Manohar Parrikar. "We will find out what has happened.  Navy sources said they are confident that the leak took place "outside India", as the documents appear to show different configurations than what was finalized for India, and stressed that "the damage does not seem to be substantial" .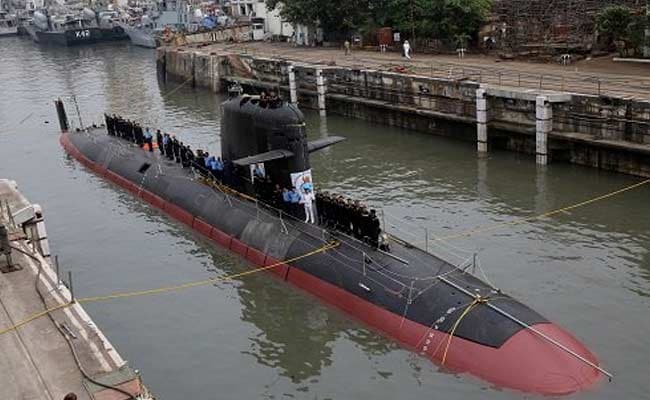 India has a fleet of 13 ageing submarines, only half of which are operational at any time, opening up a major gap with China which is expanding its maritime presence in the Indian Ocean.
The first of the Scorpene class submarines being built in India, the INS Kalvari, took part in sea trials in May and is expected to go into service by the end of the year.
Please follow and like us: