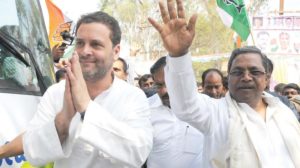 NEW DELHI:Congress President Rahul Gandhi started his election campaign in Karnataka from Belgam today . Gandhi addressed a public meeting at Athani . 
He attended a programme "Sthree Shakti Samavesh" (women's rally) at a public meeting ground in Tikota of Bijapur district which was attended by about One Lakh people .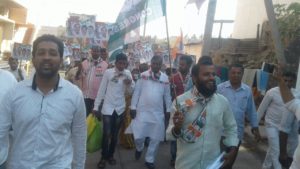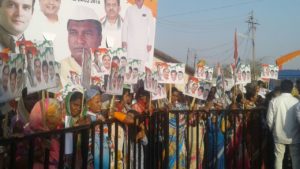 He also held a road show in Biijapur (Vijyapur) Karnataka where thousands of people specially the youth and women were present .Before the road show ,as Rahul's convoy reached Bijapur , he took a break to enjoy tea at a local Dhaba .He met the block level workers of the party and local leaders after the show in order to gather feedback in connection with upcoming  Assembly Election in the State , which are likely to be held in April-May 2018   .Rahul Gandhi is currently on three days visit to karnataka.
COMMENTS
During his three-day visit to the state, Mr Gandhi will also go to Bagalkot and Dharwad districts, where he will meet various groups in the state and address public meetings. Karnataka assembly elections .
Please follow and like us: