NEW DELHI: Indian Army has deployd BrahMos missile in Arunachal Pradesh, despite China's warning .The army has made it clear that its decisions will not be influenced by Beijing. "Our threat perceptions and security concerns are our own, and how we address these by deploying assets on our territory should be no one else's concern," said top sources in the army to media.
The Chinese army in its mouthpiece yesterday said, "India deploying supersonic missiles on the border has exceeded its own needs for self-defense and poses a serious threat to China's Tibet and Yunnan provinces."
The BrahMos is a supersonic cruise missile which can be launched from submarines, ships, aircraft or land. It can carry warheads weighing up to 300kg, and strike targets on land and at sea. It has been in service with the army since 2007 and is currently being tested for use by the Air Force's Sukhoi-30 fighters.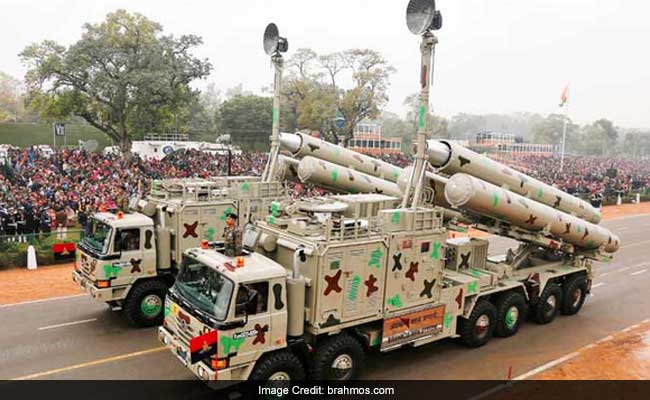 The army is in the process of equipping a new regiment with the latest variant of the missile at a cost of Rs.4,300 crores. This Block III version being inducted by army along the Himalayas has advanced guidance systems, which enable the missile to perform very tight manoeuvres flying at 2.8 times the speed of sound. This allows the missile to strike hidden targets behind a mountain range with extreme precision.
The new regiment includes around 100 missiles, five launchers on heavy-duty trucks and accompanying hardware and software.
China claims parts of Arunachal Pradesh as its own and both sides have contesting claims on the Line of Actual Control (LAC), which is the defacto border between the two countries. India's recent moves to strengthen its border have included building several new roads and high altitude airstrips to give its troops better control of the region.
Sources in the army point out that the deployment of the BrahMos (a missile co-developed with Russia) in Arunachal Pradesh should come as no surprise since India already uses several missile systems to defend its territory.
Please follow and like us: