In Bihar, the National Disaster Response Force (NDRF) has rescued more than 27,000 people from flood-affected areas.
Over 1,000 personnel of the force are carrying out relief and rescue operations in the state. They have provided medical assistance to the marooned people and distributed relief material.
Talking to AIR, Deputy Inspector General of NDRF, SS Guleria said, Naugachia is the worst-affected area in Bhagalpur where 15 boats and 75 NDRF personnel have been deputed to help people move to safer places. He said, the operation is still continuing.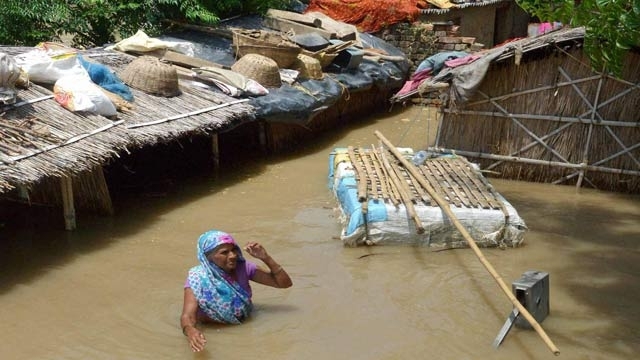 "NDRF is helping the people in evacuation and distribution of the relief materials and taking care of their day to day problems. The downward areas are likely to be affected, so in advance we have already deployed our teams. Door to door surveys like distribution of relief materials, the medicines or if there is any emergency that is being attended by the NDRF. At present there is no life threatening situation because evacuation is already taking place."
Our correspondent reports that nearly 38 lakh people in 12 districts are reeling under floods. 67 people have lost their lives.
Please follow and like us: