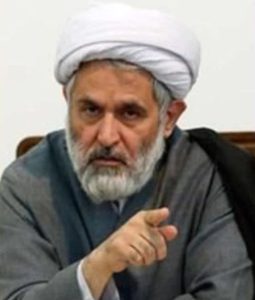 Iran has dismissed the head of the Revolutionary Guards Corp's Intelligence Service just several hours after Turkish media announced that police in Istanbul detained Iranian citizens under suspicion of plotting attacks against Israeli diplomats and tour groups.
Hossein Taeb has instead been appointed as an advisor to Guards Commander-in-Chief Hossein Salami, with no clear reason cited for his dismissal. However, Taeb was under pressure from within the Revolutionary Guards due to his failures to prevent a series of attacks targeting nuclear scientists within Iran in recents weeks.
According to reports, Taeb will be replaced by Mohammad Kazemi, previously head of the Revolutionary Guards Intelligence Protection unit.
Turkey reportedly detains Iranian agents plotting attacks on former Israeli diplomat, wife
Israel keeping U.S. in the dark about Iran attacks, report says
'Mossad agents planning to assassinate nuclear scientists arrested,' Iran claims.
No further details were given about the dismissal of Taeb, who before becoming Intelligence Chief in 2009 worked at the office of Iran's top authority, Supreme Leader Ali Khamenei.Last Friday, nearly ten suspects, including Iranian intelligence agents and Revolutionary Guards disguised as students and businesspeople, were detained in a police operation after local intelligence agencies had received a tip that Iranian agents and local collaborators were plotting numerous kidnappings and attacks on Israeli targets, including a former Israeli ambassador and his wife.
Israel raised its Istanbul travel advisory to the highest alert level on June 13 because of what it said was a threat of Iranian attempts to kill or abduct Israelis vacationing in Turkey.
Before becoming the Guards Intelligence Chief in 2009, Mr. Taeb worked at the office of Iran's top authority Supreme Leader Ali Khamenei.
Please follow and like us: