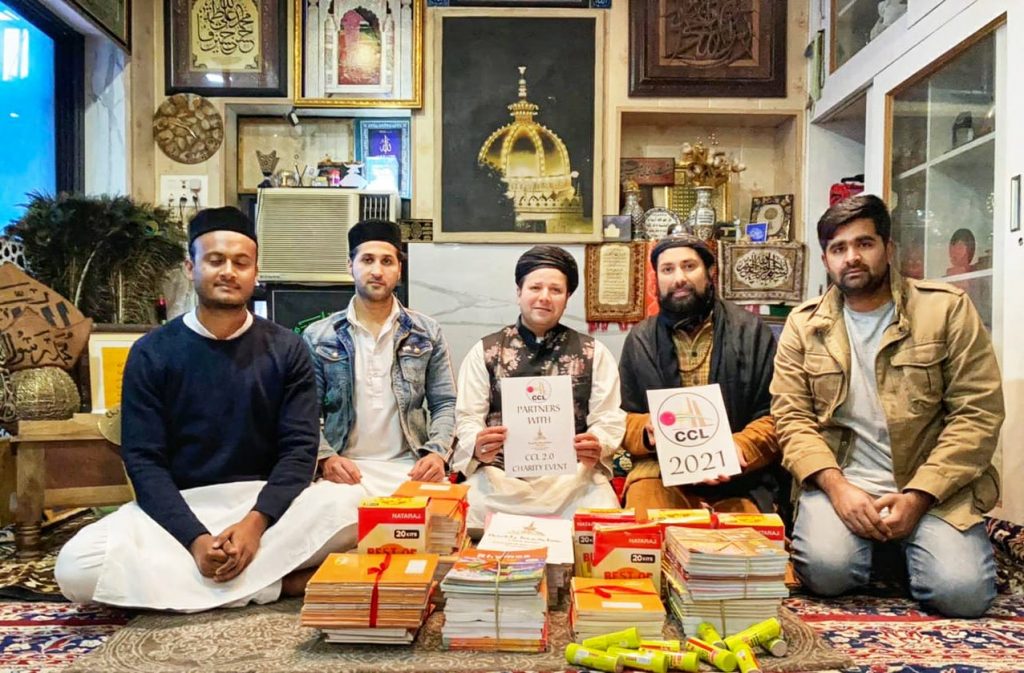 Chishtys Cricket League donates books, stationary, educational materials to Chishty Foundation – Bab ul Ilm Educational Programs Initiatives at Bitoor village near Ajmer City.
In a unique collaboration Initiative between Sports and Educational services, The senior management of Chishtys Cricket League (CCL) which have successfully organised a 12 days Cricket Tournament at Kayad VishramSthali Cricket Ground as they committed to support children education with each 4 run boundery n 6 run hit, Rs 50 n Rs 100 were collected.
Syed Afzal Ali shah
Ajmer :Times Of Pedia (TOP News) Bureau/ Today at Chishty Foundation head office the senior management along with elders of the community Syed Zahid Hussain Chishty saheb,
Syed Mohib Chishty, Syed Kashif Usmani, Syed Rameez Chishty, Syed Zaib Hashmi, Syed Wali Chishty, Syed Faiz Chishty had fullied its commitment with Children books, stationary kits and educational materials which were handed over to the Chairman of Chishty Foundation – Haji Syed Salman Chishty at the head office to be distributed among the children seeking holistic educational training at the Bab ul Ilm Center of Spiritual Sciences in Bitoor Village of Ajmer District.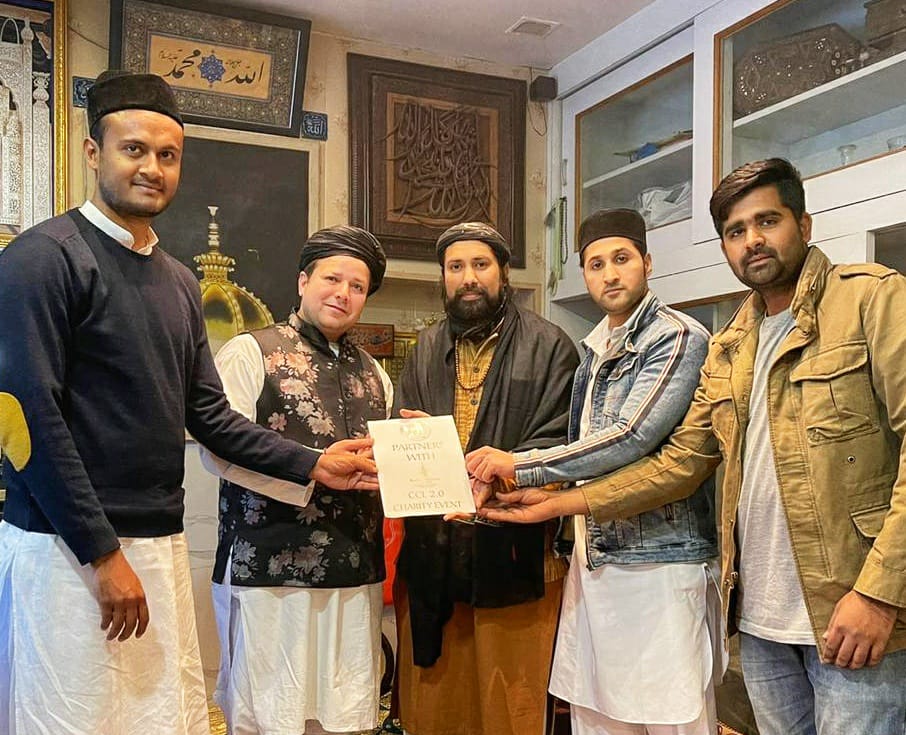 Haji Syed Salman Chishty along with other members of Chishty Foundation appreciated thre kind guesture of Youths of Ajmer Sharif Chishty Khuddam e Khawaja Community with special awareness towards Sports and Education in the light of Spiritual way of Life being a sacred gift to all the members of Chishty Sufi Community in Ajmer Sharif.
Both Chishty Foundation and Chishtys Cricket League agreed to enhance and take such collaborations to new heights of achievements through dedicated Sports and Educational Initiatives throughout the year.
Please follow and like us: