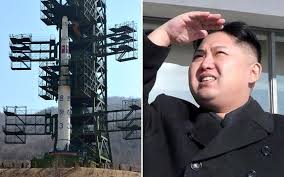 North Korea conducted a missile test off its east coast on Friday morning, but the launch appears to have failed, say US and South Korean officials.
The rocket has not yet been identified but is suspected to have been a previously untested "Musudan" medium-range ballistic missile.
The launch coincided with the birthday of North Korea's founding leader, Kim Il-sung.
It also comes amid particularly high tension on the Korean peninsula.
Please follow and like us: