Executive members meeting of Association For Asian Union (AAU) takes place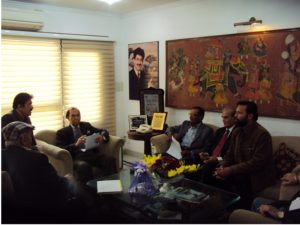 The meeting of executive  body of Association for Asian Union (AAU) was organised today under the chairmanship of Dr Beni Prasad Aggarwal at Marwah studio film city Noida .The meeting was presided over by the President of AAU Mr Sandeep Marwah . It was decided that a national event on the theme of "Uniting Asia through art & culture" will be organized next month.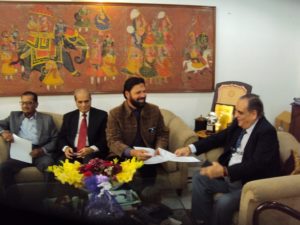 Besides the proposal to establish AAU office in UAE was also passed .In his address Mr Marwah called upon the members to organize various events on the theme of Asian unity at least quarterly to propagate   the idea of Asian Union .He said that through various International conferences he has publicized the Idea of Asian Union and it has already reached near about 36 countries. Speaking on the occasion Dr Beni Prasad said if on the pattern of European Union , Asian Union comes in to existence then it would be a mile stone in establishing peace across the World .He asked the members to put  concerted efforts to spread the theme of Asian Unity not in India but also abroad through various channels .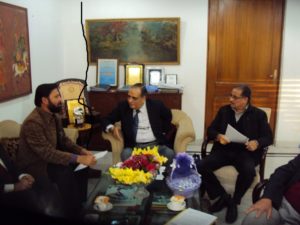 The executive members who attended the meeting are Mr.D.K Arya , J.S. Saluja , Ali Mustafa , R.K.Jain ,K.K.Sharma , VK Handoo , Dr Hishmi Jameel Hussain ,Gurbir S Khera and Ali Aadil Khan.
Please follow and like us: