The inaugural program of the national campaign 'Stop politics of hate' was held at Nagercoil, kanyakumari dist., Tamil nadu, on September 1, 2016. The month long campaign by Popular Front of India includes public speeches, street meets, and seminars.
The inaugural program's presidential speech was delivered by K.M. Sheriff, national chairman of Popular Front. He mentioned that the hate speeches by the Sangh Parivar leaders are not just against the minorities and dalits, but against the entire humanity.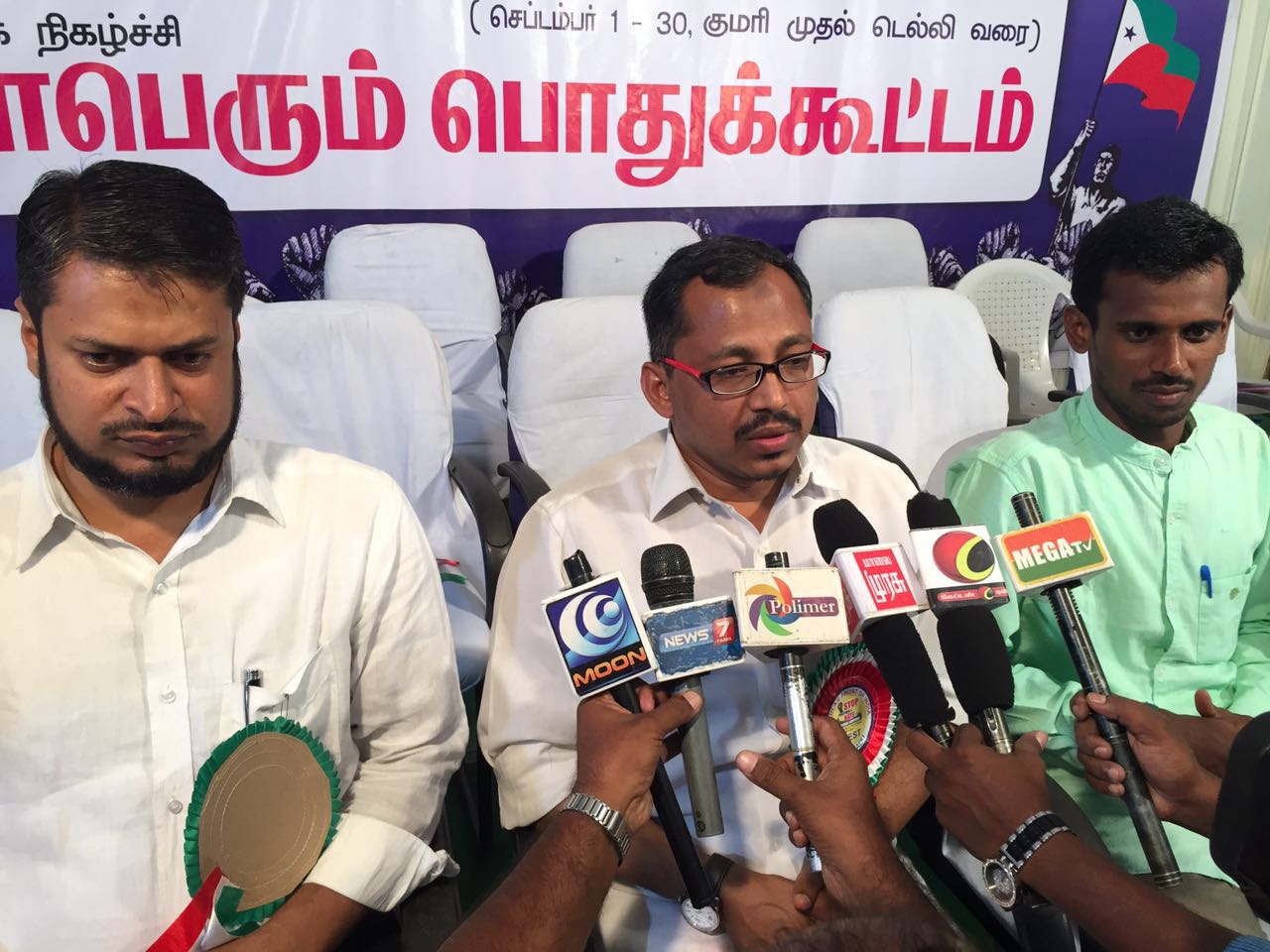 Mohamed Ali Jinnah (National General Secretary of Popular Front), Mohammed Ismail (Tamilnadu State President, Popular Front), Karamana Ashraf Moulavi (National Executive Council Member, Popular Front), Mohamed Mubarak (State Vice President, SDPI) and Sp.Udayakumar (Convener, People's Movement against nuclear energy) also spoke on the occasion.
The inaugural program of the campaign received a warm welcome from the public and nearly two thousand people including women participated in the program.
More public programs will be organise in big cities during campaign, such as in Lucknow, Patna, Guwahati, Chennai, Calicut, Udupi, Pune, Goa, Jaipur, etc.,  Kerala State will conduct a grand public programme in Trivandrum on 5 September.
Mohammed Arif Ahmed
Director of Media and Public Relations
Popular Front Headquarters, New Delhi
Please follow and like us: