UTTAR PRADESH:  Polling was held in 73 assembly constituencies in western Uttar Pradesh today in the first of seven phases of what is billed as a semi-final before the 2019 national election.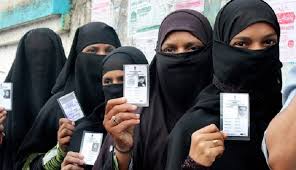 A turnout of 64.2 per cent was recorded, 3 per cent more than 2012 state assembly elections. The pressure is on the BJP which swept the region in the 2014 national election, but now faces a test of Prime Minister Narendra Modi's notes ban, that resulted in a cash crunch seen to hit hardest the rural poor, who make up a big chunk of UP's voters.
Opponents like Chief Minister Akhilesh Yadav's Samajwadi Party and partner Congress and Mayawati's BSP have spared no chance to attack the BJP on the impact of demonetisation. The BJP is also said to face some anger among the Jats of western UP who had voted en masse for it three years ago but now accuse the ruling party of not fulfilling promises it made then like reservation in government jobs for the community. UP has 403 seats and votes for all seven phases will be counted on March 11.
Please follow and like us: